Good Shepherd Lutheran Church, Walterboro, South Carolina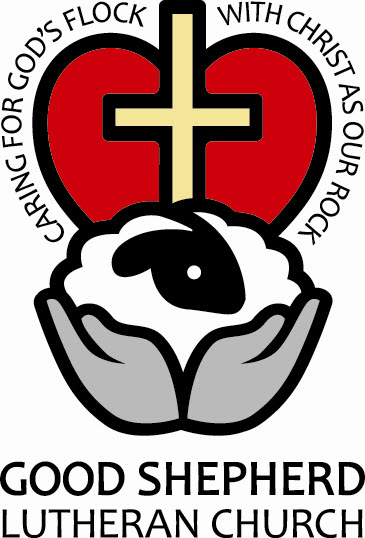 Celebrating 81 Years of Ministry


If you would like to recieve the Zoom invite for our worship services and are not currently on our e-mail list, please contact Kevin Wicker at kwicker@lowcountry.com
The designated offering for May will support Neighbors Together, a non-profit organization operating in North Charleston. Neighbors Together is committed to bringing a better quality of life to our neighbors through sharing resources, developing relationships, and building a sustainable future. Starting as a simple soup kitchen in 1983, Neighbors Together has grown to include a health clinic, an emergency pantry for groceries and other essentials, eviction prevention and job training, all supported by a professional case management team. The Executive Director of Neighbors Together is Pastor Kara Stewart.
Listed below are the
Guidelines for indoor worship at Good Shepherd
. Transmitting and recording of the service will continue using Zoom for those who prefer to worship from home.
Masks are optional in the sanctuary.

If you do not feel well, please do not come to church.

Anyone who attends worship, and thereafter tests positive within a week, should notify Council Chair Amy Rusnak or Pastor Craig.

An usher will be present to do a temperature check of each person at the door and to offer hand sanitizer before entering the sanctuary.

The ushers will constantly monitor the narthex and the sanctuary during the service to greet people who may enter during the service, check their temperature, offer hand sanitizer, take them to a suitable socially distanced seat, and to take care of any needs of the congregation.

Social distancing will be observed with seating in designated pews with assistance from an usher. (Selected pews will be marked off.)

Ushers will pass out bulletins to those entering the sanctuary and collect offering during the service.

The water fountain will be closed, but water bottles will be available.

Interior doors will be left open to eliminate the need to touch doors and door handles.

Each worshipper is responsible to use the spray sanitizer provided in the restroom after each use.

Every effort will be made to keep the length of the service to less than an hour.
There are bears in the church!! To learn more about our bear ministry, read any of the bears' tags in the pew near you.

You can now contact us at our e-mail address GSLC.Walterboro@yahoo.com

Who's checking into our Good Shepherd website? We'd love to hear from you. If you're stopping by for a visit, please drop us a quick note by clicking on the e-mail address of the Website Administrator, kwicker@lowcountry.com .